Comfortable Clothes for All Shapes and Sizes
There are many definitions of the word "fat".  99% of the time we relate it to health, or being unhealthy, which it the obvious choice.  However, "fat" does not always have to carry with it a negative connotation.
We look at "fat" in a positive light.  "Fat" is a term used for "wealth".  "Fat" is a term for "excess".  Fat, in many senses of the word, can have any number of meanings.  A "Fat Athlete" can encompass them all!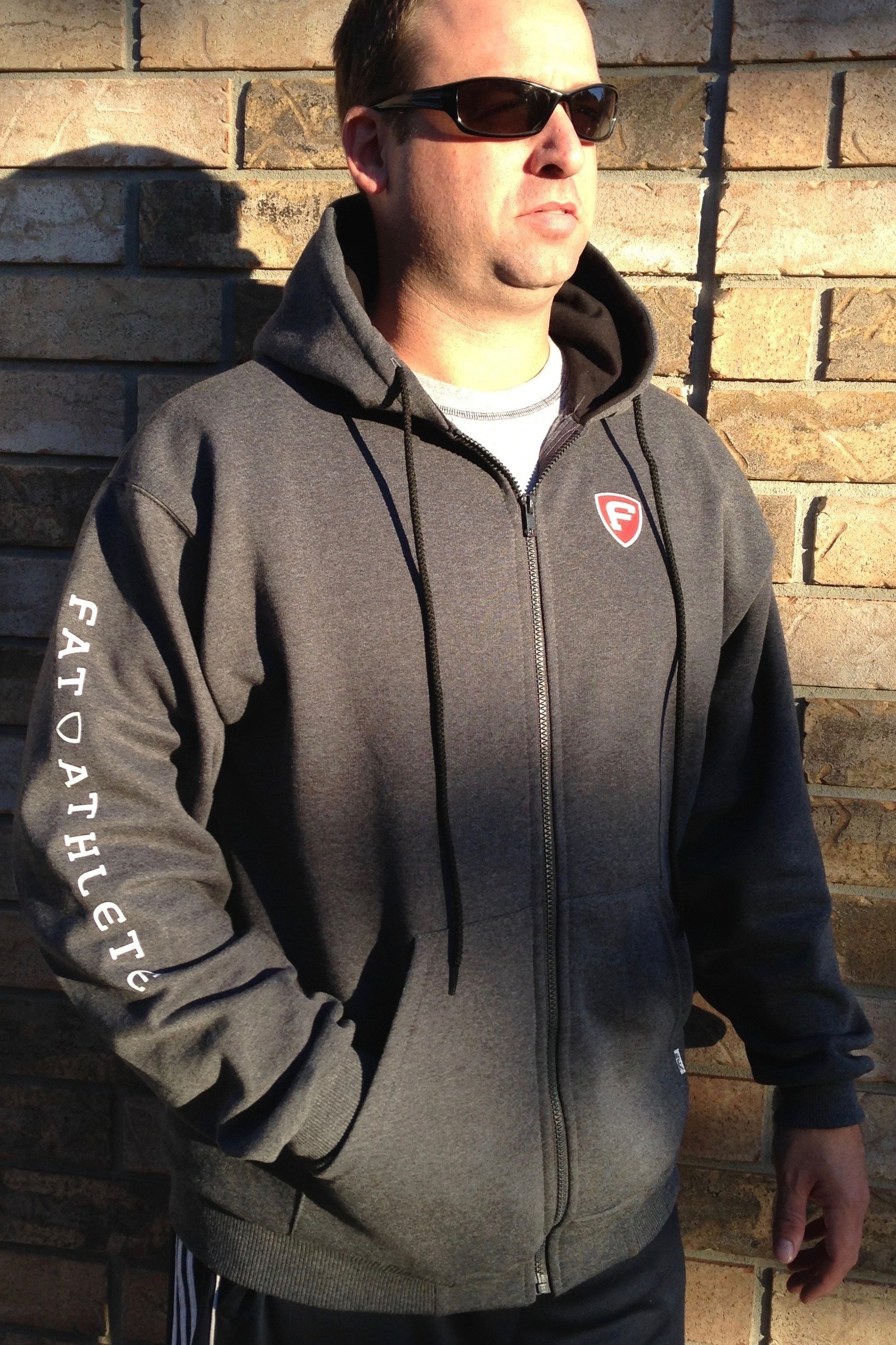 My Story
In high school and university, I was one of those kids that was always active in sports.  My sports were volleyball, basketball, hockey, track and badminton, and all competition was at a very high level.  This active schedule continued on through five years of college and university.  After my education was complete, reality took over and sports suddenly shifted from priority to luxury.  As life transitioned from my twenties to my thirties, I found that my time was absorbed by work, marriage and starting a family.  The time spent on sports dwindled down from 5-7 days a week to a meager 1-2 hours a week.  My time had officially arrived - I had become a "Weekend Warrior".  There was a new meaning for the words "six pack", which is now usually consumed along side a plate of chicken wings after a long, hard hour of playing recreational volleyball.  I am now a Fat Athlete.
What Does Fat Athlete Represent to Me?
Fat Athlete was conceived with the everyday athlete in mind.  Even though someone may not have that "swimmer's body" or isn't "jacked", it does not mean that they are not athletic.  People whom participate in sport, no matter what their shape or size, are athletes in their own right and that is something that people tend to overlook.
Who Would Wear the Fat Athlete Brand?
Anyone.  The beautiful thing about these two words together is that they cause a reaction.  When people see our logo on our clothes, there is always one of the following reactions:  laughter, a comment or a question.  For those that find the humour in the fact that "fat athlete" can be an oxymoron, laughter ensues.  For the people that get a kick out of the brand, there is usually a positive comment.  For the people that have questions about the brand, it is usually "what does Fat Athlete mean?", which then is followed by my story of going from Fit to Fat as outlined above.
Other Facts:
Father of two, Husband of one
Club Administrator, Trainer and Head Coach - Lakeside Volleyball Club (Oakville, ON)
Founder of NOVA Volleyball (Ontario, Canada)
Retired Massage Therapist and Acupuncturist
Avid sports fan of all professional and amateur sports